What's new in the world of Social Media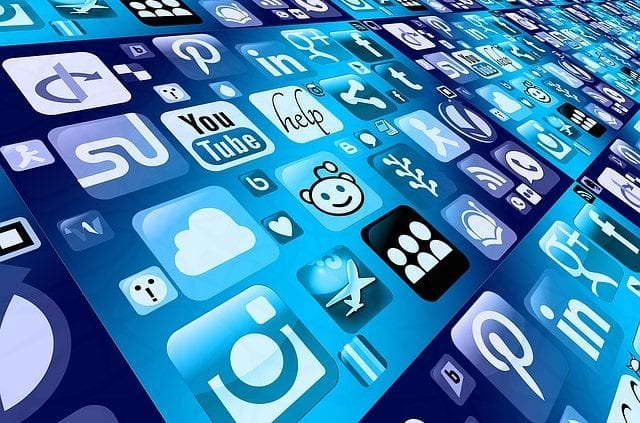 This is the first in a series of regular updates from Jenny Jervis on what's new or interesting in the world of social media.
The Internet of things
The Internet of Things is big news for social media marketers due to the increase of devices that will be hooked up to the web. Its forecast that by 2020, more than 1.3 billion home devices, 3.5 billion in-car devices, and 411 million wearable devices will be connected to the net. Customers will have access to social media everywhere they go, anytime and anywhere. Not just on their mobile phones, laptops, and tablets. But on smart devices that they can wear on them or use in the vehicles. If you're not on or thinking about social media for your business, now is the time to get in check so you're not left behind.
Bitesize videos for social media
People's brains process images faster than text. Videos are the fastest, most efficient, and most enjoyable way for people to consume information, no longer than 60 seconds (which could be considered too long!). Create videos that can be watched and understood in silence as well as with audio, as not everyone will opt to watch the whole video, or click for sound.
When it comes to quality, the content of the video matters more than video quality or format.
Instagram
Why Use Instagram Stories?
If you're already publishing photos and videos on Instagram, great. Adding Instagram stories to your content will help you get more visibility and provide more for viewers to consume.
When people open Instagram, the first things they see above their news feed are Instagram stories created by the accounts they follow.
Stories are up to 20 second long, or you can 'go live' which allows you up to 60 minutes. Boomerang videos are 5 second videos repeated on a loop with no sound.
Verified Instagram accounts (typically celeb accounts) and those with over 10,000 followers can add links to their video that allows viewers to 'swipe up' for more information, taking them to a specific webpage.
You can also add Location and #Hashtag stickers to your Instagram story. Both of which are 'tappable'.  Great for brands promoting a specific location such as a local branch. It can also be good for directing viewers to a branded hashtag or one that you're actively creating content for.
Two-Person Instagram Live Video: What you need to know
Not breaking news as this was announced last month, but Instagram has rolled out a feature that allows you to invite another person to your Instagram Live videos. To invite someone to join your video, they must be watching. At the moment you can only invite one guest at a time, however you can change the guest throughout the live feed.
Great for gathering opinions, feedback, knowledge sharing with colleagues, Q&As, product showcasing etc in a natural way.
Instagram polls: What you need to know
Launched a couple of months ago, you can now add a poll to your Instagram Story. Great for asking questions of followers and gathering opinions, real time. You can ask any question of your audience with 2 possible outcomes, up to 26 characters (for each option).
Just like an insta-story, the poll and its results will disappear after 24 hours. It's important not  to overuse the poll function as you don't want to dilute responses from your audience.
IN TEST: Instagram stories cross posting with Facebook stories
Instagram has begun testing the ability to push photos and videos created in Instagram to Facebook Stories and Insta-Stories simultaneously. This feature is expected to be rolled out outside of the US shortly. Annoyingly at the moment, it's not planned to work in reverse, ie Facebook to Instagram.
NEW: Shopping on Instagram
Instagram is testing the ability for brands and retailers to sell products directly on the platform with deeper Shopify integration called Shopping on Instagram. More news soon.
Facebook
Making some sense of Facebook algorithms
You might be finding that it's becoming increasingly difficult to stand out on Facebook and be seen by the people you want to see your business updates. Consider this, the average Facebook user has more than 500 friends and likes 150 or more pages. Couple that with Facebooks complex algorithm… and it's no wonder you may not be getting found.
Understanding the algorithm may help.
Engagement, engagement, engagement… The number-one factor when it comes to Facebook algorithms is engagement (likes, clicks, shares, check-ins and reviews). If the algorithm sees lots of people engaging with your post, then the algorithm will show the post to more people. Engagement is ranked: At the bottom of the pile is negative feedback ("hide this post, hide all posts, report, spam, unlike page"), followed by likes. The Holy Grail is shares, reviews and check-ins! This is where you should be focussing your efforts with Facebook. Facebook algorithms also give priority to video.
Facebook cover videos on your business page
We all know that consumers are engaging with video content, we mentioned it above. If you have a Facebook business page, you can add a video to your cover, which will stay right at the top of your Facebook page until you decide to change it. Currently, cover videos are only available on Facebook Pages and not private profiles, so worth making the best use of it now!
Facebook cover videos must be between 20 and 90 seconds long. If your video is less than 20 or more than 90 seconds, Facebook won't allow you to use it as a cover video on your page.
The video resolution must be 1080p.
Videos will be cropped to 820 x 462 pixels, so keep any important images and text centralised so it doesn't get cut off.
Cover videos autoplay on mute. Make sure your video makes sense with no sound.
Cover videosloop by default. Add a logo or title to make the transition smoother.
Facebook ad news
Facebook are planning to tighten restrictions on advertiser content, proof of authenticity, and industry-wide standards and best practices. Nothing has been rolled out as yet, but when it does, there will be tighter restrictions to follow when creating ads.
Facebook Messenger: Lite
Facebook is expanding the lightweight, stand-alone version of its Messenger app users in the U.S., UK, Ireland, and Canada.
Messenger Lite is data-saving and allows users to stay connected regardless of device or quality of internet connectivity. They are hoping this will encourage users to use the app rather than switching to SMS, iMessage, or Whatsapp.
Twitter
'Save for later' function
Twitter have announced plans to launch a new bookmarking tool that will save tweets for later reading. They haven't said when this will be rolled out, but have said it will be 'soon'.
Jenny Jervis – Marketing Consultant
You can find out more about the Social Media Marketing services that we offer here
https://prestburymarketing.co.uk/wp-content/uploads/2016/11/mobile-phone-1087845_640.jpg
452
640
Darren Stevens
https://prestburymarketing.co.uk/wp-content/uploads/2016/01/PMlogo.jpg
Darren Stevens
2017-11-05 10:40:55
2017-11-05 10:49:48
What's new in the world of Social Media