Marketing in uncertain times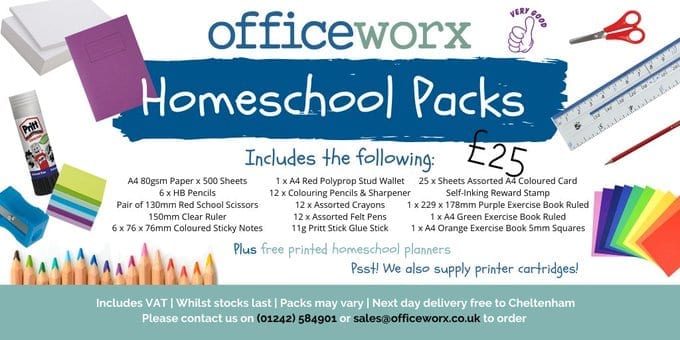 We are most definitely living and working in a period of unprecedented change, where almost everything that we have accepted to be normal is changed for the forseeable future, "thanks" to Coronavirus. Here at Prestbury Marketing we come into daily "virtual" contact with many businesses and it has been both heartening and quite remarkable the way many businesses are seeking to re-invent themselves towards a new way of doing business. Many people in leadership positions though, may not even have had to market their business in a recession, yet alone these circumstances. We offer in this blog our initial thoughts on things you might want to consider from a marketing perspective.

Don't waste money

Seems an obvious one but now more than ever it is vital that you ensure you are getting value for money. Track the impact of any marketing that you are running. Ask yourself three questions. Firstly, are you going to be able to handle or fulfill any enquiries that you can get. After yesterday's statement by the Prime Minister, Pubs, Restaurants and Cafes are not going to be able to, but many other businesses ability to deal with enquiries has been affected as well. Secondly, is the mindset of the customer likely to be in the right place? Whether you are marketing to consumers or business customers, their minds may be on other things. In much the same way that peoples' minds are on other things at Christmas and when they are on summer holiday, people are very much focussing on different things right now (at least in the very short term). Finally look closely at how the marketing is performing – is there any evidence to suggest that performance is deteriorating.

Depending on the answers to these questions, you may well need to take action, but what are your options? This will differ from business to business, depending on what forms of marketing you are currently running. Can you pause activity? In some cases like pay per click or boosted Facebook posts you will be able to pause activity straight away and the only charge you may be left with, is the management charge if you are having this activity run for you. In other cases you may be contractually bound to run what you have booked, but maybe they will agree for you to defer the activity to when things pick up as they inevitably will. Numerous studies have shown from past recessions though that those businesses that continue to market through a recession emerge stronger and faster than those that did not.

Keep communication channels open and up-to-date

If your opening hours change then make sure that you update these on your website and your Google My Business Profile. Make sure that you download the Google My Business app and the apps for the social media channels that you are active on, so that if potential or actual customers choose to contact you though these mediums, then you will be aware and respond promptly. Use the Google My Business post functionality to let people know what you are doing.

Innovate and adapt

This will not be an option for all businesses, but it will be for many. If a service or product you offer is no longer in demand what else can you do? A special mention here for our Stationery, Office Supplies and IT Business Officeworx. With many businesses asking employees to work from home, demand for some of their services is likely to tail off. They responded immediately to the prospect of schools closing and launched HomeSchool Packs this week, that they have been actively promoting on social media.

We are seeing a lot of demand for our services, but the nature of what we are working on is just very different to what it was as little as a week ago.

Use the time well to be in the best possible position for when things do recover

What aspects of your marketing could you use this period to focus on? Maybe it might be the organic ranking of your website that could be improved through Search Engine Optimisation. For some it might be the ideal time to replace your outdated website or perhaps less dramatic adding those customer testimonials or case studies that you always intended to. For some people that are less busy you may find them more receptive to requests to leave you reviews on Google My Business (if you have used our services and haven't left us a review before, please feel free to do so).

Maintain a presence and visibility

Whilst now for many people this will be time to conserve funds it is vital that you maintain some visibility. Keep up your activity on social media and fully utilise your Google My Business posts. Blog regularly, particularly if you have knowledge or guidance that will be helpful in the current situation.

Think of others ……..

Here at Prestbury Marketing we have always been great advocates of Corporate Social Responsibility and putting something back into the community we live and work in. This is even more the case in difficult times like these, where the needs will be even greater. In Gloucestershire, the charity CCP has launched an appeal for donations, financial and actual goods or volunteering, to help the charity respond to the inevitable increase in demand for emergency food parcels. Please support it if you can. Maybe you are a pub, restaurant, or cafe that is being forced to close that wants to see perishable or date limited food put to good use or a business that has resources that you can contribute?

We hope that we have given you some food for thought here (pun intended). We are happy respond to any specific queries that you may have, having read this blog. Please do not hesitate to get in touch.
https://prestburymarketing.co.uk/wp-content/uploads/2020/03/Officeworx-Homeschool-Packs.jpg
340
680
Darren Stevens
https://prestburymarketing.co.uk/wp-content/uploads/2016/01/PMlogo.jpg
Darren Stevens
2020-03-21 09:26:20
2023-03-26 10:15:14
Marketing in uncertain times