2016 – a month by month guide to what happened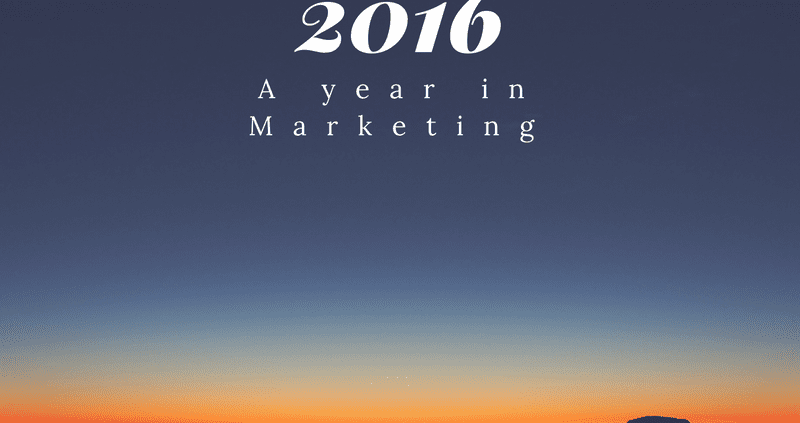 In a year of such major political events, it is all too easy to overlook some of the main events in the world of marketing. We list here a light hearted look at twelve marketing things that happened in 2016 – one for each month of the year.
January
John Cleese returned as Basil Fawlty for a TV advert for Specsavers.
February
Google stopped showing adverts on the right hand side of search results.
March
21st March Twitter celebrated its 10th birthday.
April
Facebook announced major news feed algorithm changes.
May
The Content Marketing Association unveiled a forecast that UK businesses spend on Content Marketing will increase by 179% to £349m by 2020.
June
27th June – England vs Iceland – The most tweeted about TV event of the year with 2.1 million tweets
July
13th July – Pokemon Go was first released in the UK and high street brands were quick to try and make the most of the phenomenon.
August
The domain .blog first became available.
September
8th September – Chrome announces that from January 2017 it will start to mark websites that are not https as insecure.
October
Tesco and Unilever have their very public spat over pricing that saw Marmite come out as the big PR winners.
November
11th November Buster became a household name, featuring in the John Lewis Christmas advert for 2016.
December
Amazon launches its own food label brand – Wickedly Prime.
https://prestburymarketing.co.uk/wp-content/uploads/2016/12/2016-2.png
800
800
Darren Stevens
https://prestburymarketing.co.uk/wp-content/uploads/2016/01/PMlogo.jpg
Darren Stevens
2016-12-27 10:55:09
2016-12-27 10:55:09
2016 – a month by month guide to what happened